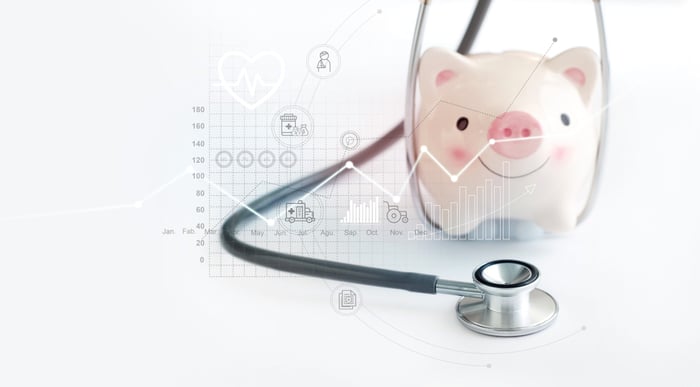 Tremendous strides have been made in reducing the incidence of many hospital-acquired conditions (HACs), but hospital-acquired pressure injuries (HAPIs) remain a stubborn exception. Consistent reports from the Agency for Healthcare Research and Quality (AHRQ) continue to show that the increase in HAPIs contribute to extended averages in the length of a hospital stay, as well as hospital related costs. Hospital costs related to pressure injuries acquired during patient care have been estimated to total 1.75 billion from 2015 through preliminary 2017 data, compared with 2014 baselines.
Nurses will quickly tell you that they would much rather find effective ways to prevent a pressure injury than watching their patients suffer from the painful complications associated with resulting wounds. To this end, nurses have been instrumental in the innovation of a therapeutic support surface that incorporates the five key strategies for PI care into one device leading to better patient outcomes and greater cost efficiency.
The ideal support surface provides the following therapies.
Pressure Redistribution. One of the most important functions of a therapeutic support surface is to redistribute the pressure load from the patient's body mass over the greatest possible skin area. This can relieve excess pressure on vulnerable pressure points such as bony protrusions. The most effective surfaces are those that provide the highest total skin contact coupled with the lowest possible pressure on these areas.
Alternating Pressure. The use of alternating pressure overlays and surfaces is one way of addressing pressure injuries and their associated costs. This high quality research review stated that "AP mattresses were associated with an 80% probability of reducing costs, due to a delay in pressure ulceration and reduced length of stay in hospital when they were used."
Low Air Loss. Low air loss refers to forcing air through openings in the top layer of the surface and is designed to help relieve pressure, as well as manage the skin's microclimate. The airflow wicks away moisture so that the skin remains dry and cool to prevent skin breakdown.
Immersion/envelopment. Immersion relates to the depth of the patient's body sinks into the surface. This influences how well pressure is redistributed over the entire body. Envelopment refers to the ability of a support surface to conform evenly to irregularities such as the patient's body contours, clothing, and bed linens. Both of these aspects need to be taken into consideration when evaluating a patient's needs. A greater amount of contact between the body area and the surface will result in decreased pressure, however, the immersion and envelopment qualities of the surface should not interfere with a patient's mobility.
Lateral Rotation. Continuous motion beds can be utilized to rotate the patient from side-to-side at designated intervals. This feature helps support pulmonary hygiene in immobilized patients. The rotating action is also useful in preventing pressure injuries by alleviating pressure, reducing friction and shear, and helping manage the skin's microclimate through supported repositioning and turn assist.
The innovative Airisana™ Therapeutic Support Surface addresses many of the obstacles to using a multitude of specialized therapeutic surfaces by combining the most important aspects of PI care into one device. Airisana's multifaceted approach helps hospitals achieve better outcomes for complex patients, while improving clinical efficiency and reduced costs at the same time. Click here to learn more about the Airisana™ Therapeutic Support Surface.