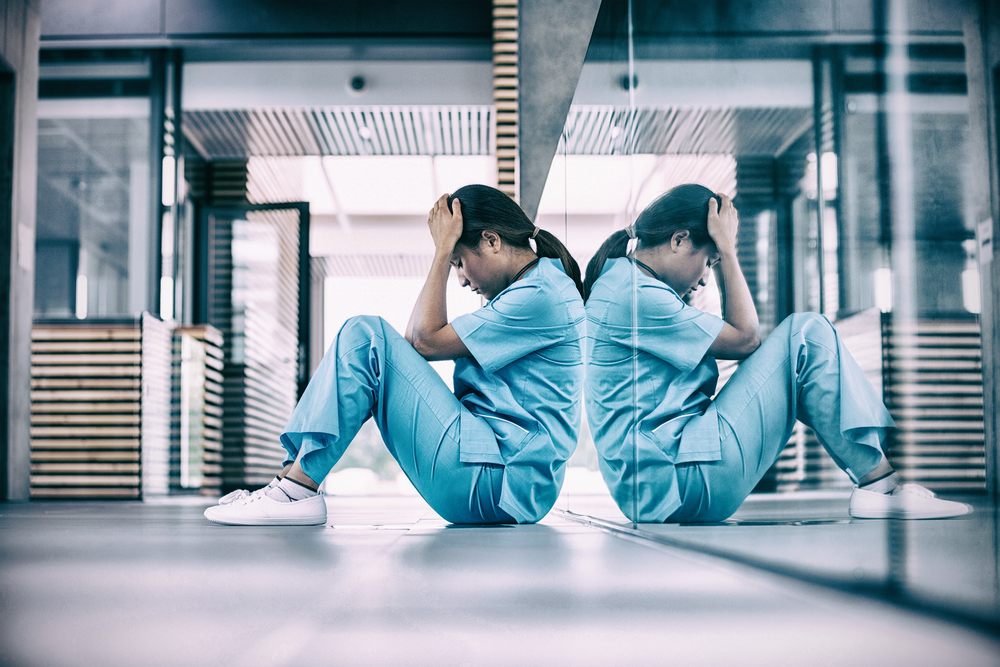 Caring for others before yourself is a familiar concept for nurses. In fact, nurses are credited in the British Journal of Nursing with providing high-quality patient care despite increasingly overwhelming challenges that put them at high risk of mental and physical exhaustion, burnout, and compassion fatigue.
Meanwhile, a peer-reviewed study published in Health Affairs found that nurses' health, wellness, and job satisfaction have a direct impact on the quality of care they're able to pass on to their patients.
This means that if you're one of these superheroes on the frontline of patient care, it's important to take time to recharge. These 6 tips can help ensure you take care of yourself, on the job and off. To keep stress and burnout at bay, you might consider:
1. Schedule some Self-care Time



Make time for yourself on purpose, and stick to it. Take at least one short self-care break each day, and commit to some extended "me-time" once per week. It will make the world of difference to your sense of well-being and can be as simple as making space for a cup of tea somewhere quiet.

2. Don't Neglect Family and Friends
Fearlessly commit to spending regular time with those you care about. Not only are you more likely to engage in joyful activities that help you maintain a healthy work-life balance, but you're also strengthening your connections with your support network.

3. Eat Well, and Focus on Nutrition
Support your body and refuse to neglect your nutritional needs. It's so easy to slip into unhealthy eating habits when you're working long and irregular hours. Eating high-quality food regularly, staying hydrated, and limiting your caffeine and sugar intake will give your body what it needs to stay healthy and on top of things.

4. Stay Active With a Favorite Hobby or Sport
Regular exercise and recreation help you unwind, and being active can be fun and need not be physically painful. Just find a sport you enjoy or an activity that isn't overly taxing; like yoga, walking, cycling, or swimming. What you're after is the release of endorphins and the headspace that energizes your body and focuses your mind.

5. Get Enough Sleep
Prioritizing enough high-quality sleep is essential to protecting your mental and physical well-being. If you get too little sleep, your ability to attend to your patients' needs may suffer. It also raises your risk of chronic disease. According to the National Sleep Foundation, the average adult needs 7–9 hours of sleep in every 24-hour cycle.

6. Choose Medical Devices Smartly
Some medical products are designed with both your patients and your well-being in mind. Advocating for these kinds of products in your healthcare facility helps ensure that you receive the assistance you need to provide the best patient care, without sacrificing your own well-being.
At Encompass, we appreciate the hard work you put into helping those in need every single day. Ensuring your patient's comfort and care is a top priority, so we've also made your comfort and effectiveness a top priority in our range of healthcare products. For instance, our AirisanaTM therapeutic support surface has been designed with input from nurses who shared what their challenges were when caring for patients with pressure injuries.

Click here to learn how nurses have been at the forefront of numerous patient care innovations, and how they continued this trend by helping us create the AirisanaTM therapeutic support surface.