MCDONOUGH, GA, May 2020 –"We thank Encompass Group for providing scrubs for the recently constructed dedicated COVID unit at Jasper Memorial Hospital. Having uniforms for the staff to wear while working reduces the risk of our team exposing family members and others to the virus. The safety and wellness of our staff is one of our highest priorities. A special thanks to Andrew Boyd for quickly responding to our request." Jan Gaston, Administrator, Jasper Health Services, Inc.
In special recognition of the invaluable role of Georgia nurses during the COVID-19 crisis and in honor of the Year of the Nurse, Nurses Month, and Nurses Week, Encompass Group, LLC today announced recent gifts of professional apparel to seven nearby hospitals.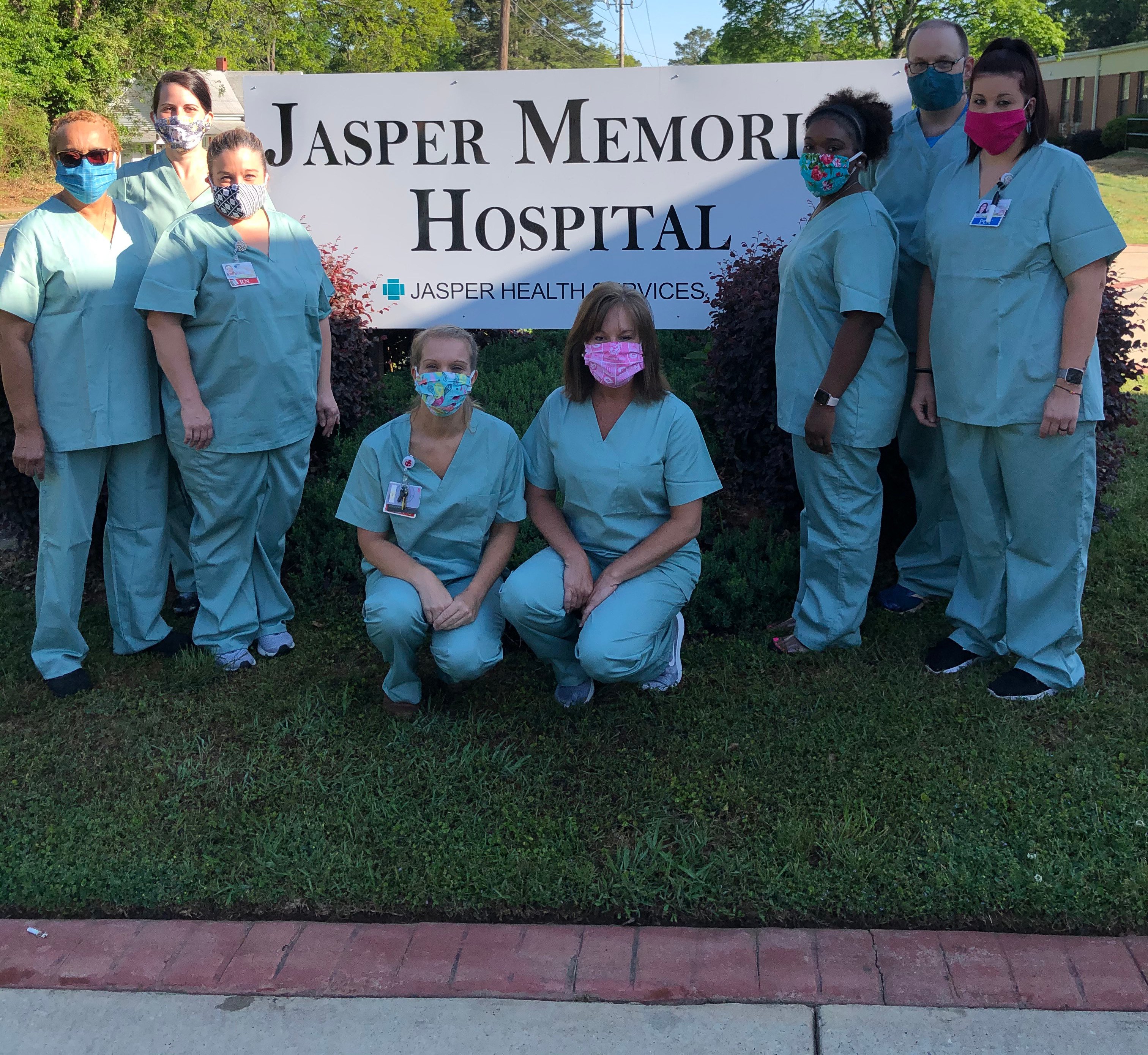 Pictured are Jasper Memorial Hospital staff. Localized Effort Supports Area Nurses with Scrubs in Honor of 2020 Nurses Week, Month, and Year
ABOUT ENCOMPASS GROUP, LLC
Encompass Group, LLC is one of the world's leading manufacturers and marketers of reusable textiles, professional apparel, and disposable and single-use medical products. Encompass Group believes that every patient, resident, caregiver, and family member should feel safe and comfortable in today's healthcare environments. Encompass Group enhances the healthcare experience by developing innovative products that are reliably delivered and cost-effective for all providers. Encompass Group serves the acute-care, long-term, and senior-care markets, retail healthcare and hospitality apparel markets, and government operations markets. For more information about Encompass Group, LLC, please visit https://www.encompassgroup.com.
Follow Encompass Group, LLC on LinkedIn at https://www.linkedin.com/company/encompass-group-llc/ (@encompass-group-llc); Twitter at https://twitter.com/EncompassGrpLLC (@EncompassGrpLLC); Facebook at https://www.facebook.com/EncompassGrpLLC (@EncompassGrpLLC); and YouTube at https://www.youtube.com/user/EncompassGroupLLC.