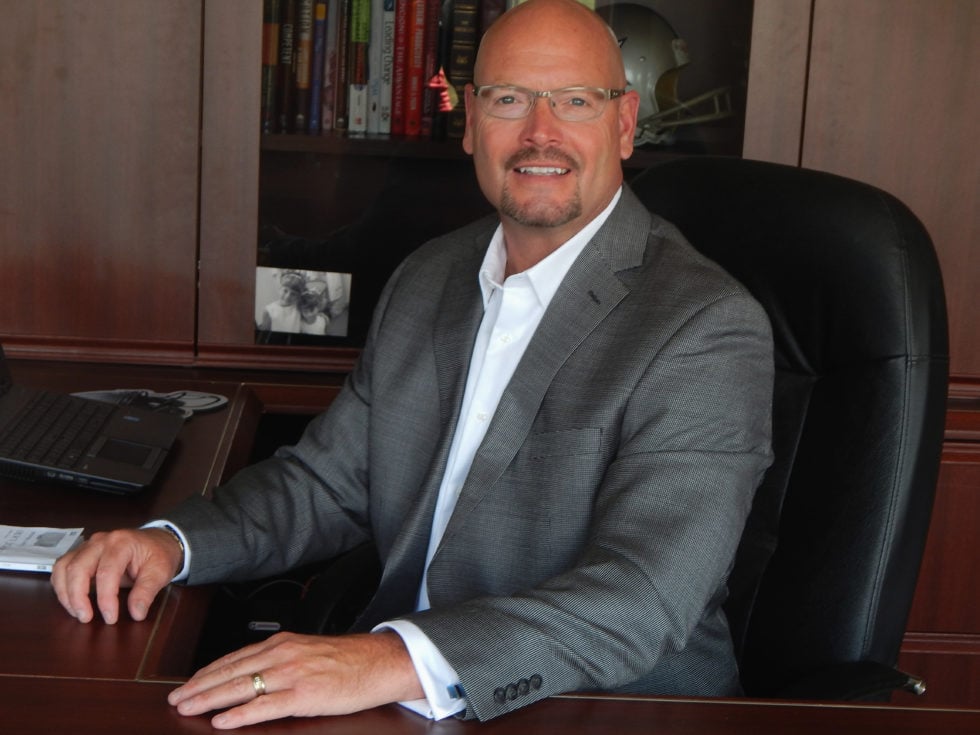 Steve Berg Named Encompass Group LLC Vice President, Product Strategy and Development, Healthcare Textiles
McDonough, GA – (September 2021) – Encompass Group, LLC., a supplier of high-quality products to the healthcare market, has named Steve Berg Vice President, Product Strategy and Development, Healthcare Textiles. In collaboration with the Encompass internal sourcing and product teams as well as the external national sales organization, Berg will direct and support company-wide strategic sales and product development plans for the healthcare market.
Berg brings over 33 years of experience in the healthcare market, including time spent previously at Encompass Group as Vice President of Interiors, and Executive Vice President Sales. His skill set includes sales, customer satisfaction, sales management, executive leadership, innovative product development, and logistics. "I'm excited to be back at Encompass," Berg said. I have a passion for the healthcare industry. Certain segments of the market, particularly senior care and regional healthcare laundries are under tremendous pressure. My job is to provide solutions that help relieve this pressure by delivering innovative products and unequalled service."
"Steve Berg is returning to Encompass after spending the past seven years working in National Account Management in the Laundry and Senior Living sector. We are delighted to have his strategic and creative thinking back on board," said John Wood, Encompass Group CEO. "Steve will be heading up our Healthcare Textile business including the development of strategy and sales execution for the product line. Our Commercial Laundry and Senior Living Sales teams will now report to him. Steve brings a unique combination of deep customer relationships in both the Senior Living and Laundry channels. His experience will allow us to better understand customer needs in these two growing markets and better position Encompass to execute on a meaningful product portfolio for our customers."
Berg has also served as Vice President of Corporate and National Accounts at American Dawn and Vice President of Healthcare at A1 America.
About Encompass Group
Encompass is one of the world's leading manufacturers and marketers of healthcare textiles, healthcare apparel, patient warming and therapeutic support products for the healthcare industry. Encompass believes that every patient, resident, caregiver, and family member should feel safe and comfortable in today's healthcare environments. The way Encompass enhances the healthcare experience is by developing innovative products that are reliably delivered and cost effective for all providers. The markets we serve include Acute Care, Long-Term Care/Senior Care, Retail Health Care Apparel, Hospitality, and Government Operations. For more information, please visit www.encompassgroup.com, email info@encompassgroup.net, or call (800) 284-4540.
###
For Immediate Release
Contact: Vicki Young
214-533-1584