McDonough, GA–(January 2019) – Ken Tyler, Vice President of Government Operations, retired from Encompass Group, LLC on December 31, 2018 after sixteen years of service with the company. Ken initially joined Encompass in 2003 as a consultant and assisted the company in creating a go-to business model for Government sales. The company estimates that under his leadership, its Government sales increased tenfold. Succeeding Ken Tyler is Dan Guzzo, who was recently promoted to Vice President, Healthcare Government Sales.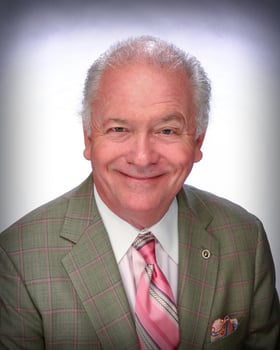 "Ken's tenure with Encompass has resulted in a larger and stronger relationship with our VA and DOD customers. His knowledge and leadership in this area will be missed," said John Wood, Encompass Group CEO. "After decades of honorable service to his country, Ken brought that same dedication to his role with us. We're proud that he was able to continue his long history of service to the DOD, VA, and our nation's military veterans through his work with Encompass."
A recipient of more than 25 military decorations and a veteran with 14 years of active duty service – including two tours in Vietnam – Ken became Director of Marine Corps and Navy Laundry Operations and a member of the Command Inspector General Team.
Ken has a total of 35 years of federal service, including 28 years in the military. He began working for the Veteran's Administration in 1977 and managed the VA laundry program until his retirement in 2000. Ken retired from the Marine Corps Reserve in 1993 as the 4th Marine Division's Logistics Officer. His VA service earned Ken and his coworkers many awards, including the Government's Highest Award, the GSA Excellence in Administration Award.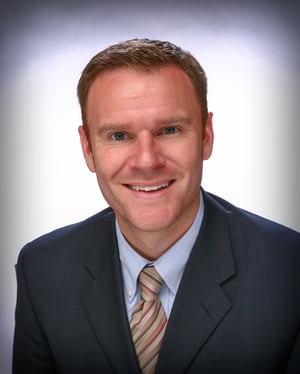 A member of ALM (Association of Linen Management), TRSA (Textile Rental Service Association), and Healthcare and Government Affairs Committees, Ken served as an industry advisor to AHE (Association for the Health Care Environment) for the past 12 years. He recently received the VA Lifetime Achievement Award for his support of the VA and the veterans it serves. Ken will continue to provide advisory and strategic services to Encompass as a consultant.
Effective with Ken's retirement, Dan Guzzo has been promoted to Vice President, Healthcare Government Sales. Dan joined Encompass in 2008 as an Acute Care Territory Sales Representative in Cleveland, Ohio. He was elevated to Region Director of Sales for Acute Care in 2014. A graduate of John Carroll University in Ohio with a BA Degree in Economics, Dan and his family reside in Strongsville, Ohio. He can be reached at dan.guzzo@encompassgroup.net.

About Encompass Group

Encompass is one of the world's leading manufacturers and marketers of reusable textiles, professional apparel, and disposable and single use medical products. Encompass believes that every patient, resident, caregiver, and family member should feel Safe and Comfortable in today's healthcare environments.
The way Encompass enhances the healthcare experience is by developing innovative products that are reliably delivered and cost effective for all providers.
The markets we serve include Acute Care, Long-Term Care/Senior Care, Retail Health Care Apparel, Hospitality, and Government Operations. . For more information, please visit www.encompassgroup.net, email info@encompassgroup.net, or call at (800) 284-4540.