McDonough, GA–(March 2019)– Greg Snoddy is the new Executive Vice President of Healthcare Sales for Encompass Group, LLC, as announced by Mark Beran, CMO of Encompass.
"We are excited to have Greg's sales leadership and customer experience over our Acute Care and Senior Living sales teams now," said Beran. "He brings more than 20 years of working with Encompass' customers to find solutions to their needs, while growing our overall business. We know he's going to be a tremendous asset in this new role."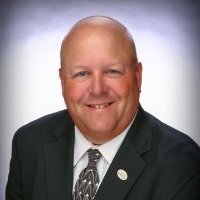 In this role Greg will manage both the Acute Care and Senior Living Sales channels. A twenty-year veteran of Encompass, Greg joined Encompass in 1999 as Field Sales Manager through the acquisition of the Lintex Corporation headquartered in St. Paul, MN. He was promoted to Region Director for Senior Living in 2003. In 2006, he was promoted to Vice President of Sales and held leadership roles in Corporate Accounts. In 2014, Greg assumed the senior sales leadership role for the Senior Living sales organization.
Greg represents Encompass as a member of Senior Living Advocacy Group, a member of CPAC and various industry associations such as American Healthcare Association (AHCA), Senior Living Resident Safety Group and the Home and Healthcare Advocacy Group, among others. He has authored several articles for trade journals and publications such as McKnight's Long-Term Care News and Senior Living News and is considered by many to be an industry expert in the areas of patient and staff textiles, the healing environment, and patient and resident safety.
A graduate of John Tyler College in Richmond, Virginia, Greg and his wife Sandy live in Dandridge, TN. Greg can be reached at greg.snoddy@encompassgroup.net.
About Encompass Group

Encompass is one of the world's leading manufacturers and marketers of reusable textiles, professional apparel, and disposable and single use medical products. Encompass believes that every patient, resident, caregiver, and family member should feel Safe and Comfortable in today's healthcare environments.
The way Encompass enhances the healthcare experience is by developing innovative products that are reliably delivered and cost effective for all providers.
The markets we serve include Acute Care, Long-Term Care/Senior Care, Retail Health Care Apparel, Hospitality, and Government Operations. . For more information, please visit www.encompassgroup.com, email info@encompassgroup.net, or call at (800) 284-4540.